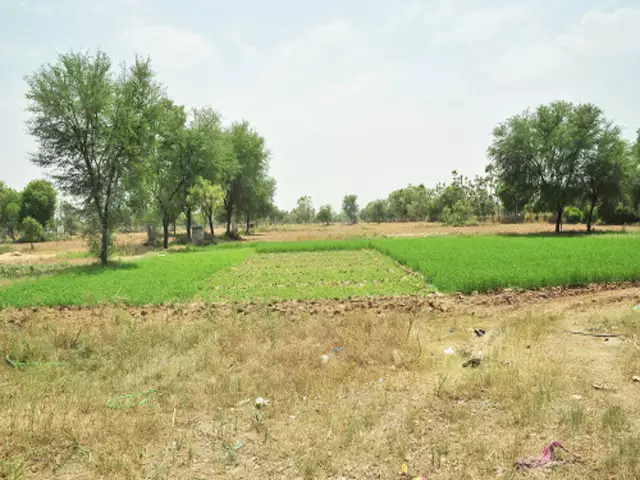 Land is often harder to finance than other property types, but there are ways to get funding. A local bank may offer better terms because of its familiarity with the area. A credit union may also be able to help because of the specialized knowledge it has on the area. When applying for a land loan, you must have a complete loan package and personal financial information. Government programs can also offer affordable interest rates and little to no down payment. Some areas also offer ready-to-build lots for less money than the cost of a new home.
Traditional lenders are often willing to finance a land investment, but their terms depend on the location and use of the property. Lenders are more likely to provide long-term loan terms if the land has high intrinsic value. In addition, a promising plot of land represents a lower risk investment for a bank. But don't expect a long loan term from a lender, especially if you're buying raw land.
You may also qualify for department of agriculture (FSA) loans. These loans are intended for land improvements and the purchase of livestock. Unlike other types of property, these loans are more affordable for land that has utility lines. This is because land with utilities is less of a risk to lenders. If you're looking for financing for land, make sure you have a detailed plan before submitting an application.
Getting a land loan used to be as easy as going to your local bank. However, things have changed. Today, most bankers don't know you by name. They only work with you on a case-by-case basis. In addition, a lack of knowledge about land has made getting a land loan even harder. Therefore, it's important to understand the lender's point of view. By understanding this, you can create a stronger case for your loan.
A land loan's terms and conditions depend on the intended use of the land and the financial risk the bank is taking on. In developed areas, land that's zoned for residential construction has the lowest upfront cost. It also typically requires a 10% or 20% down payment and terms of up to 20 years.
Another option is to buy a parcel of land through a developer. This is a good option for those looking for favorable terms. But be sure to check the paperwork to ensure you're not being scammed. Private land sales are transactional in nature, and the seller's intentions will often be to sell the land.
If you need money to finance land, you should talk with a bank that specializes in financing land loans. Many traditional lenders won't approve land loans, so you need to look elsewhere. You can also check with your bank or credit union about land loans.
About Author